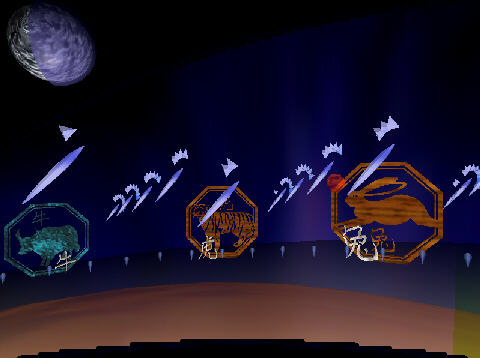 Left click and hold with the mouse makes time move fast forward, right click and hold makes time move fast back. Move the mouse forward, to hurl yourself from the tip of the conical terrain towards the edges. Move the mouse left or right to spin the cone under-foot.
Zodiac support@cityarts.com
System Requirements:
Pentium II 200mHz
32 meg RAM
Soundcard with MIDI enabled
3d Accelerator
PhaseOne:
Install the Sense8 WorldUp Standalone Player.



Download the DirectX player unless you know you have an OpenGL compatible video card.
PhaseTwo:
click below to enter the world. Answer dialogs correctly to register with your browser, or simply save this file to your desktop and double click
ENTER Zodiac HIGH RESOLUTION

ENTER Zodiac LOW RESOLUTION
Do not disconnect from the internet.