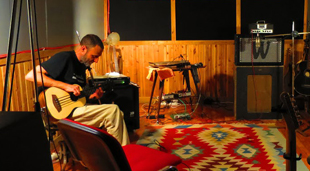 We currently have four studios, each with its own unique sound characteristics, and two post-production facilities. For video post-production we have a room dedicated to a suite of tools used for voice-over and subtitling. For recording,"Cabo" is an intimate studio/control room suite we use for vocal, drum, and saxophone isolation, duos, and instrument overdubbing. It is also the primary studio we use for film/video overdubbing and video synchronization, for several major broadcasting companies. "Barco" is an ultra silent room excellent for live isolation/separation of even the loudest rock bands. "Grande," equipped with an upright piano is preferred by our jazz clients, while "Nova," our most "bouncy" room, is excellent for synths and electronics.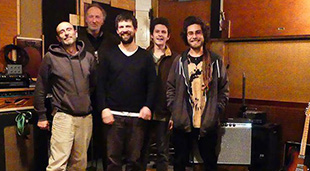 At Scratchbuilt Studios we like to work close with the artists. The artistic process is more likely to succeed under the supervision of an qualified engineer
Our Vision
Vintage Analogue
ScratchBuilt studios is a completely unique recording space in Lisbon, Portugal, with well over 50 years combined experience in the recording industry. Integrating both the latest technologies as well as classic, and antique recording equipment, ScratchBuilt crafts a distinct sound from the ground up, using materials and techniques rarely seen today. At ScratchBuilt, if you are shopping for a studio, we will gladly do a test set up free of charge. We believe that the time spent in the initial session is an investment on both our parts, and that you need to be totally comfortable before "the clock starts ticking." This way, we make music, not just recordings.
Our team